Get to know Sonja Glynn, Customer Service Representative
Look at every day as a learning opportunity.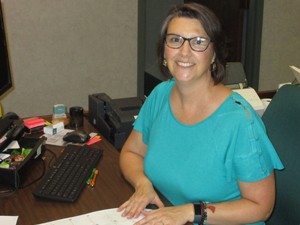 Before Eureka, what other jobs did you have?
I worked at Fancy Publication as a sales assistant, selling advertising space in various pet magazines.
What are your responsibilities at Eureka?
I split my time between being a teller and a customer service representative. As a teller, I take care of customers everyday transactions. I open accounts and help with daily account maintenance. I answer the phone and assist with online banking questions.
Tell us a little about yourself outside of work?
I'm married and have two daughters, Natalie (14) and Eva (13). I enjoy reading and going for hikes at the local parks with my family. I've been working in my garden this summer and I'm looking forward to an amazing harvest.
What kind of advice would you have for a soon to be college graduate?
Look at every day and every challenge as a learning opportunity.